Nothing will influence the look of your Landscaping more significantly than palm trees. Palm trees are the staple for a tropical landscape. Whether you like Foxtail palms and Royal palms, or Adonidia (Christmas) palms and pygmy date palms, we will help you choose the right trees and and the best location to install on your property.
Foxtail Palms
Foxtail palms are one of the most sought after palm trees in Sarasota. There are many reasons for their popularity. For one, they are a self trimming palm tree. They have smooth, clean trunks. The cleaner the better, right?  Foxtail palms are an ideal choice in Sarasota Landscapes due to the mild climate. They can reach a height over 30 feet and are fairly drought tolerant once they are established. Foxtail palms are one of our favorites when it comes to our landscape designs and style.
Adonidia Palms
Adonidia palms, or Christmas palms and they are widely known, are also a self trimming tree. We use adonidia palms to accent front and back yard landscapes. They show nicely along walkways and around pool areas. Adonidia palms do not get as tall as the foxtail palms. They can reach a height 18-20 feet. My favorite are the triple adonidia palms, however the single trunk are used in many of our landscape designs.
Royal Palms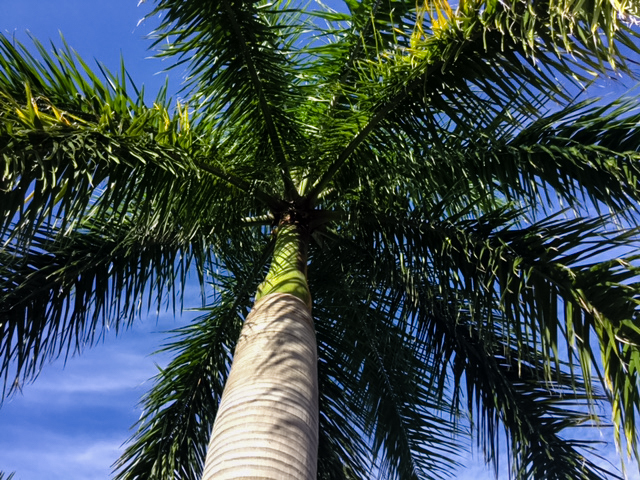 Royal palms are another self trimming palm. These big beauties are a showpiece in many Sarasota landscapes. You can't miss the majestic, tropical look of the royal palm. Royal palms need to be used in the right places in residential landscapes. They obviously need room, and can grow up to 80 feet in height. So we use royal palms in our Landscape Designs that are larger with larger homes. We take into account that all royal palms that we install will only increase the beauty of your home for many years to come.
At Sarasota Landscaping Inc, we are specialized in designing and planting various palm trees as part of total landscaping solutions. Please contact us for more details. Thanks.