Professional Sarasota Landscaping to Revamp Your Outdoor Space
Enhance your outdoor living experience with our professional landscaping services in Sarasota, FL.
We're Your One-Stop Shop for Your Dream Landscape – From Vision to Reality
Tired of drooping flowers and brown grass being the defining features of your outdoor space? Looking for a way to curb appeal and make your exterior more functional?
Sarasota Landscaping Inc. can help bring your dream outdoor space into reality. We design and install landscapes that match your style and needs. From classic to modern and anything in between, we create landscapes that make your space stand out and exude serenity.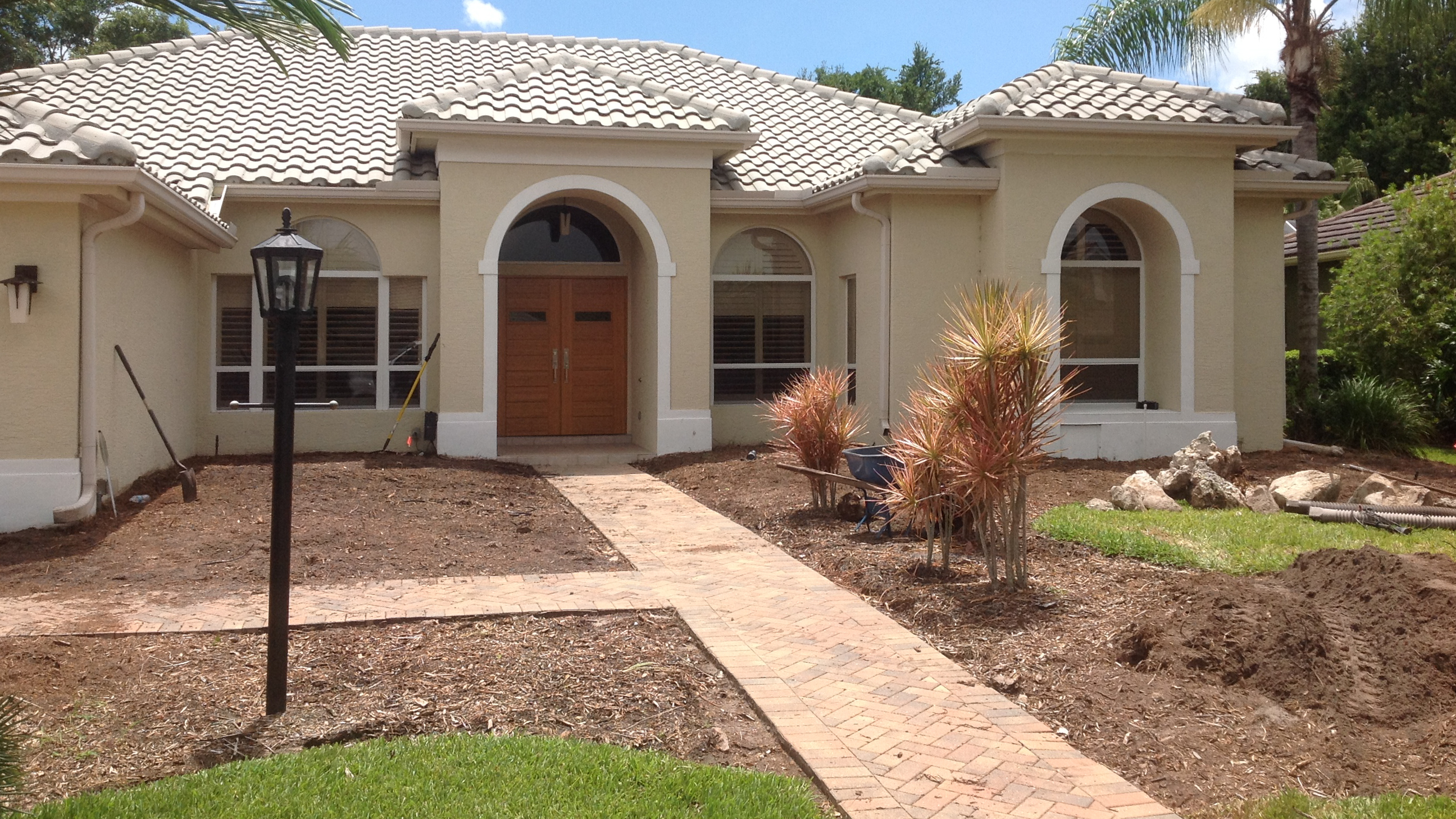 Turn-Key Landscaping Solutions in Sarasota, FL
Landscape Design
Every landscape transformation starts with creative designs. Whether your site requires a complete overhaul, an intimate garden vibe, or a simple lighting design, Sarasota Landscaping Inc. is your best bet. Our team creates a custom landscape design based on your preferences and existing garden conditions.
Complete Landscape Renovations
Did you just move into a new home? Did your previous contractor execute the project improperly? Or, are you just unhappy with the existing landscape? Whatever the case, we can help you create the ideal new space. From transplanting palm trees to installing water features, our clients trust us to bring their visions to life.
Landscape Lighting
Boost security while highlighting your architectural features with our premium landscape lighting in Sarasota, FL. Our landscape architects can help you design, select, and install outdoor lighting fixtures that work for your residential or commercial property. Whether you're looking for a patio, walkway, pool, or garden lighting, we'll make it happen.
Hardscapes
From the ambiance of an outdoor fireplace to the practicality of a stone walkway, hardscapes offer a ton of benefits, while contributing to the aesthetics and accessibility of your property. We excel at installing driveways, pool decks, stone paths, brick paver patios, and more.
Privacy Solutions
A deep sense of privacy is good for your peace of mind. With our privacy solutions, your landscaping has the potential to become your peaceful oasis. From privacy panels and roofing to collared fences and high greenery, let our dedicated team bring serenity into your space.
Retaining Walls
If you're worried about controlling erosion issues or managing ground slopes, retaining walls can help while solving your aesthetic design problems. They also augment other design features such as gardens, patios, and stone pathways. As a landscape company with 10+ years' experience, we provide professional retaining wall installation and repair services to revitalize your outdoor living experience.
French Drains
Landscape drainage problems are common in Sarasota and surrounding areas thanks to the heavy rainfalls and clay soils. If excess water doesn't drain properly in your yard, it could damage your beautiful lawn. Our landscape professionals provide French drain installations to mitigate these problems.
Work with the #1 Landscaping Company in Sarasota, FL
Experienced
We're driven by a lifelong passion and 10+ years of landscaping experience.
Custom Landscaping Solutions
We tailor your landscape project to your exact needs and preferences.
Hyperlocal
We're a local landscaping company founded and rooted in Sarasota, FL.
Sustainable Processes
We're committed to responsible processes, practices, and materials for environmental conservation.
Transforming your outdoor space into a tropical paradise is a dream many homeowners share. The lush greenery, vibrant colors, and soothing ambiance of a tropical landscape can turn your backyard into a personal sanctuary. In sunny Florida, tropical landscaping will...
read more
Ready to Transform Your Landscape?
Contact us today and say goodbye to your sad, boring landscape. We create beautiful landscapes in Sarasota County, Manatee County, and surrounding areas in Florida.